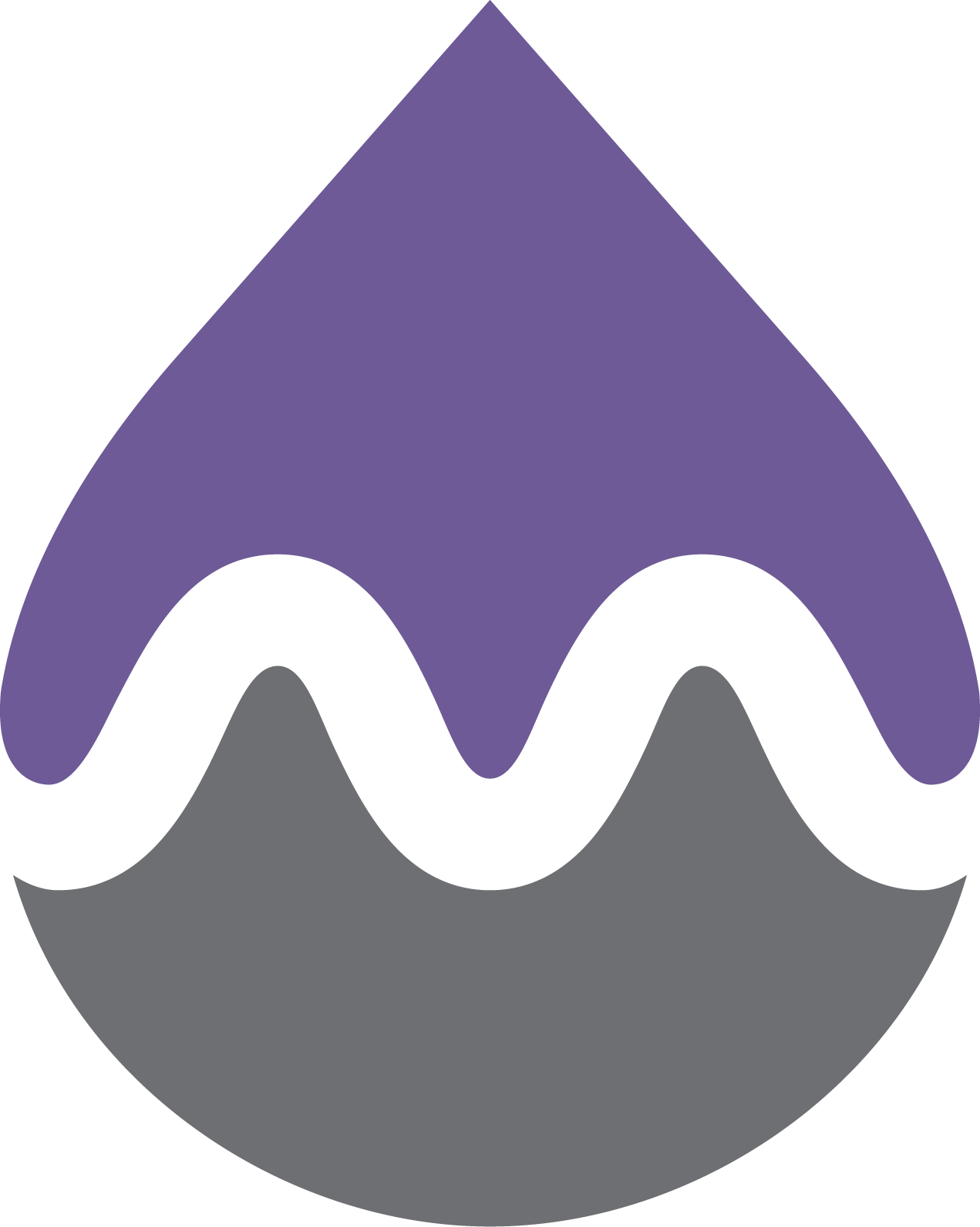 Middletown, OHIO's


Plumbing, Drain & Excavation Contractors
Middletown, OHIO's Best Plumbing, Drain & Excavation Contractors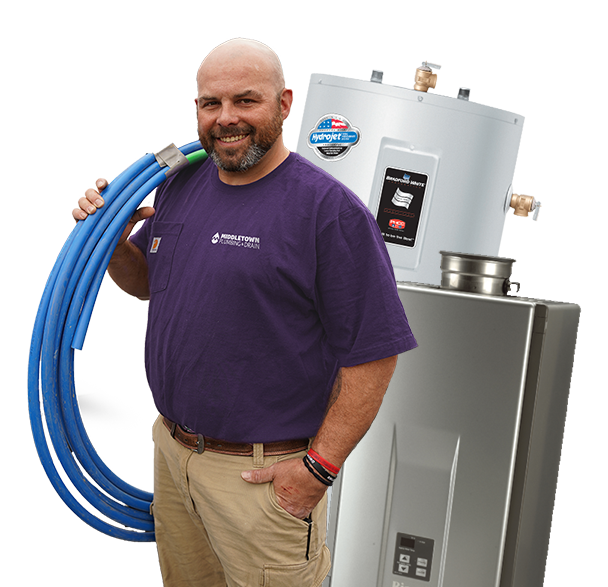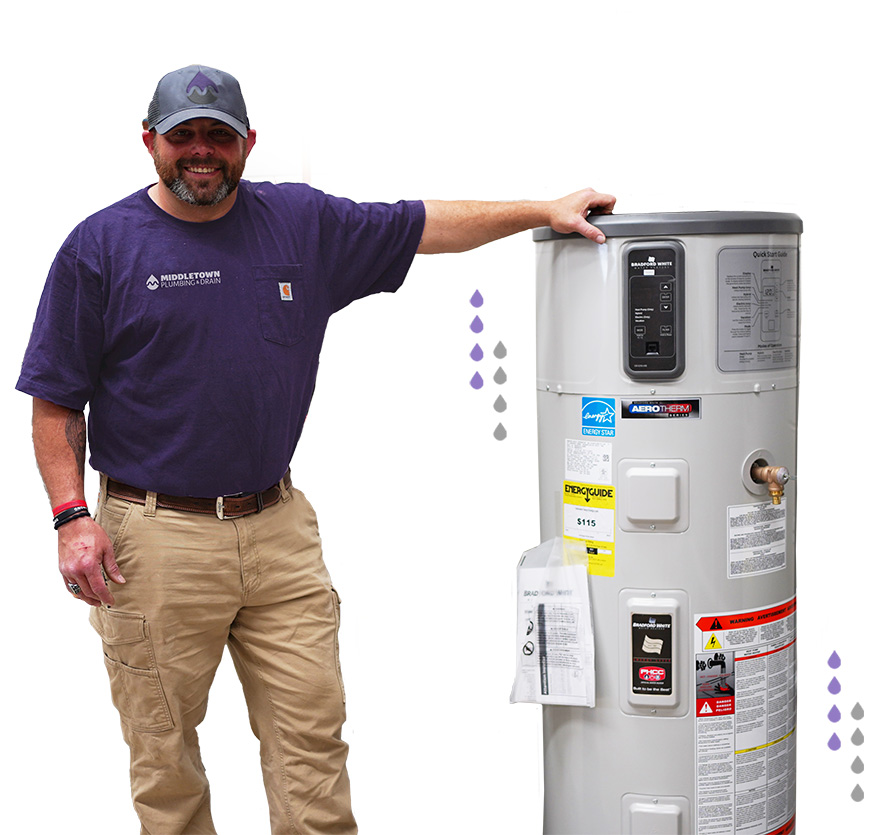 Middletown's Trusted
Plumbing Expert
Although your friend's uncle and the "cheap plumbing work" he does on the side might sound like a great way to save money. However take our word for it when we tell you it's usually not. Remember that old saying "you get what you pay for." Well when you hire a cheap plumbing handyman service or a friend of a friend to try to save money on your plumbing repairs or plumbing installation, that cost savings is more likely to come back and bite you. 
If you own a home and you need plumbing work performed, there's no substitute for a professional plumber. If you need help with plumbing in Middletown, Greater Dayton, Greater Cincinnati or surrounding areas, we encourage you to give us a call.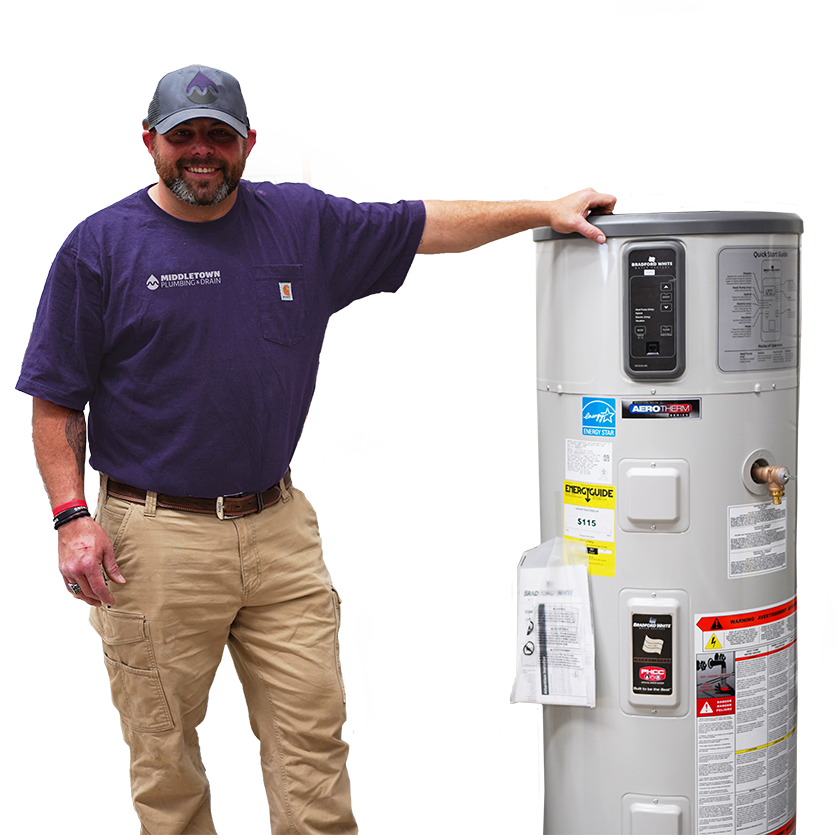 Cincinnati & Middletown,

Ohio Plumbing Services
You need a licensed and/or certified plumber who takes all the necessary precautions and preparations. You need someone who does everything by the book and up to code. This is your home we're talking about and your plumbing system. By hiring a licensed plumber that's fully insured — you're able to avoid major safety hazards, safety risks, damages and inefficiencies that come with hidden costs. 
Homeowners and business owners here in Middletown and throughout Greater Cincinnati and surrounding areas have a local plumbing expert for all things related to residential plumbing, electrical work, and heating, ventilation and air conditioning. We at Middletown Plumbing & Drain offer prompt plumbing services at affordable prices with friendly customer service! We are your local team of 24-hour master plumbers in Middletown, Greater Cincinnati, Greater Dayton and surrounding areas. We are excited to be a part of this wonderful community here in Middletown we look forward to serving you! We at Middletown Plumbing & Drain want our highly-valued customers to enjoy superior quality, so we always install state-of-the-art plumbing products and plumbing equipment that's true to our reputation as a Five Star Google Rated Company.  
OUR
Plumbing & Drain

Services
Middletown Plumbing & Drain provides top-rated plumbing services in Middletown and throughout the Greater Dayton and Cincinnati areas. We proudly serve all of Greater Cincinnati and surrounding areas, including Beckett Ridge, Carlisle, Cincinnati, Corwin, Dayton, Fairfield, Five Points, Franklin, Germantown, Hamilton, Hunter, Lebanon, Mason, Miamisburg, Middletown, Millville, Monroe, New Miami, Ross, Seven Mile, South Lebanon, Springboro, Trenton, Williamsdale, and Waynesville.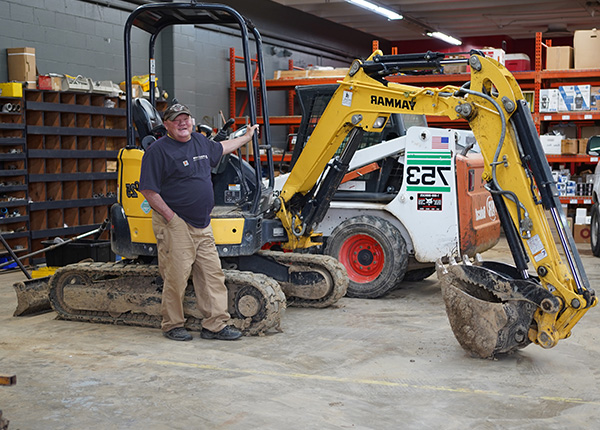 EXCAVATION & DRAIN SERVICES
At Middletown Plumbing & Drain, we offer a wide range of excavation and plumbing services. We do everything from new construction to foundation repair to sewer line replacement, and much more. Our technicians are some of the best in the business at dealing with tree roots, blockages, and other problems that can occur in your residential plumbing system. We also have the latest technology in equipment, like our drain camera and hydro-jet machines, which allow us to find and fix problems quickly. Whether you need excavation services for a drainage system, plumbing system, or other type of excavation project, Middletown Plumbing & Drain is available to help. Our highly skilled team of excavators can handle any type of dirt work.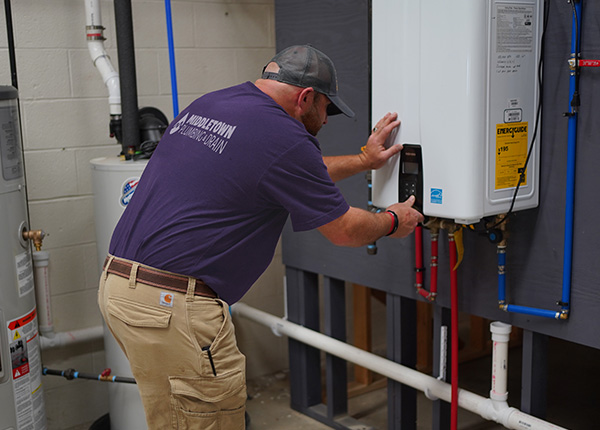 WATER SOFTENERS & WATER HEATERS
If you've lost hot water or you're having issues with hard water, don't fret. Our local water heater experts and water softener experts at Middletown Plumbing & Drain are here to help. When you need hot water, we believe you should have it! When you need hot water, our team is ready to assist you in any way they can with all of your plumbing needs. Are your water heaters not working or are you looking for a water softener near me? You're in the right place! Middletown Plumbing & Drain installs high-quality, high-efficiency water heaters at affordable prices. Our water treatment systems use less energy and require less water. This helps you save money on either gas or electric as well as water heating costs. Contact us today for water heater services.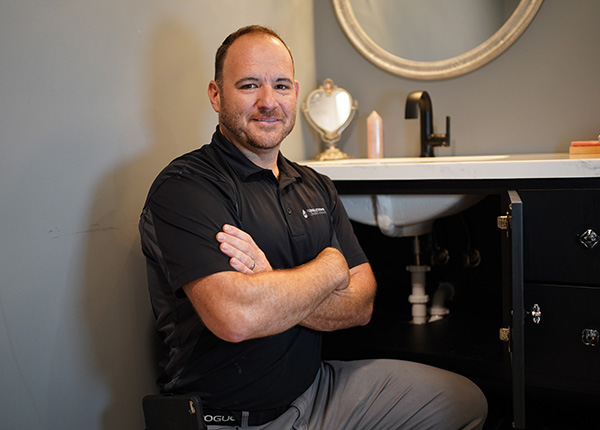 BATHROOM SERVICES IN MIDDLETOWN, OH
Whether you are looking for a bathroom contractor to handle a small remodeling project or an entire bathroom remodel, Middletown Plumbing & Drain can help you get the job done right to budget. We offer quality workmanship and affordable prices that won't break the bank. When it comes to installing quality bathroom fixtures, remodeling a bathtub, shower or toilet installation and addressing any other drain or plumbing issues in your home, we make sure that you get nothing less than the best. Even if you don't have the money to pay for your dream bathroom right away, we can make it happen. We offer in-house financing options on bathroom renovations with flexible payment plans that are manageable. Get your new bathroom scheduled today!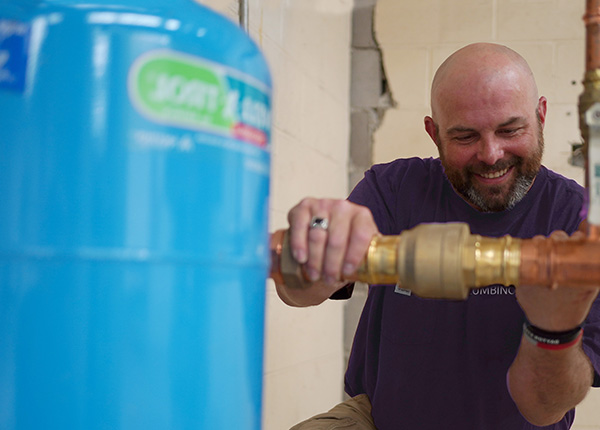 PLUMBING REPAIR & MAINTENANCE SERVICES
If your plumbing system isn't working properly and you don't know what to do, don't waste time trying to find the "best plumber near me" or the cheapest "local plumber near me." Just go straight to Google and ask: "Who do I call for fast and affordable plumbing services near me?" If you're here, it means you've taken the first step toward finding a dependable Middletown plumbing contractor. We here at Middletown Plumbing & Drain want to be your first choice for all your residential plumbing repairs, plumbing installation and plumbing maintenance needs. We know how plumbing systems and plumbing-related appliances can be amazing — when they're working well. If your home's plumbing needs repairs, we suggest calling us at Middletown Plumbing & Drain right away.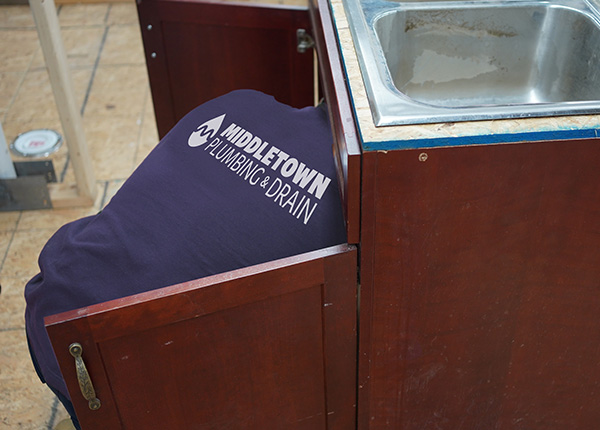 PLUMBING INSPECTION SERVICES IN MIDDLETOWN, OHIO
In addition to all the usual wear and tear that can take its toll on a plumbing system, a settling home or building can wreak havoc on their pipes, plumbing fixtures and plumbing-related appliances and equipment. Rust and corrosion begin to settle into older, galvanized pipes, which can cause strange odors or discolored water. Hair, grease build-up, food and dirt can gather in pipes, making it difficult for wastewater to drain properly. Before major damage takes place, regular plumbing inspections are essential. A regular plumbing inspection is an important part of any homeowners plumbing maintenance plan. Although there are many homeowners who neglect to perform regular plumbing inspections because they feel like it's a waste of money, they are very much mistaken.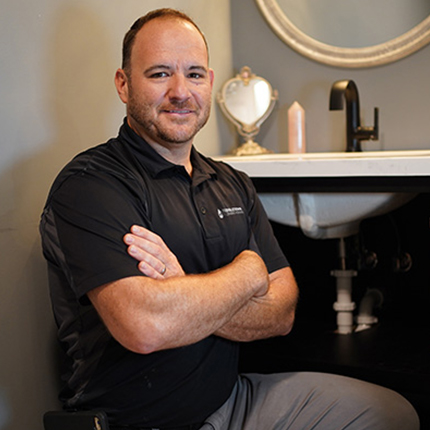 Why Choose
Middletown Plumbing & Drain?
Middletown Plumbing & Drain is a locally-owned and operated plumbing company serving Middletown, Ohio. We're licensed and insured, a member of the Better Business Bureau and the National Association of Plumbing and Mechanical Officials (NAPMO), as well as the Ohio State Plumbing Contractors Association. Our skilled technicians will take care of all your plumbing needs for your home or business.
If you're looking for a reliable and trustworthy plumber in the Middletown area, look no further than Middletown Plumbing & Drain. Our technicians will be there to help you with any plumbing problem, whether it's a leaky faucet or something more serious like replacing your water heater or doing some bathroom renovations. We offer honest and professional service and always make sure we meet our customers' needs by providing them with quality workmanship. We're approachable and easy to work with, which makes us the ideal company for handling your plumbing needs!
Proud Member of Five Star Home Services
Check Out Our Customer Reviews